So I've been married just about 3 months now — woo! However, as my

husband and I got engaged and were planning our wedding, we realized a "snow ball" effect started. We got engaged in August, another couple from my church got engaged in October, a second couple from church got engaged in December, a friend also got engaged in December, my college roommate got engaged got engaged on Christmas Day, a friend from high school got engaged (to my ex-boyfriend) in April, one of the groomsmen in the wedding got engaged in July, my brother got engaged in September (two weeks before my wedding), and my cousin just got engaged the day after Thanksgiving this year. I'm absolutely not claiming that all this happened because we got engaged — God works in crazy ways, but I will acknowledge that before we got engaged, there were hardly any engagements in my corner of the world. Then again, I guess any engagement acts as a ripple effect for those relationships around it!
A few months ago, at the beginning of our engagement, I posted some things that I had found to be really helpful. They were shared in the time frame that I had used them. But now that we're married, I'm finding even more things that were helpful. These things are in no particular order; here is just a fun list of helpful things while you're planning you're wedding!!
ALSO. I said this last time, but I'll say it louder for the people in the back. The first and last month of your engagement are the worst in terms of stress. Though they are also the most important and crucial times of your engagement, they are also the toughest. It does get better, I promise! I mean, come on; at the end of the process, you're married!
Sign contracts with all of your vendors, even if they aren't offered. This may seem like common sense, but really, a contract is a legal agreement between both parties involved. Even if you are using a family member, contracts keep everyone accountable.
When you go for your hair/make up trials, wear a white shirt. Or, even better, wear a shirt that mirrors your dress! This is really fun, if not important. Being able to visualize (to an extent) what you may look like on your wedding day is super helpful, in being able to better say what you want and don't want.
Wear the undergarments you'll wear under your wedding dress for a full day before your wedding. Listen. I wore a lace, off the shoulder dress with a sheer back. So, my "upstairs" undergarments were an adventure to say the least. After my last dress fitting, I continued to wear the undergarments until I was ready for bed, as I wanted to make sure that a) I was able to get them off without issue, and b) I wanted to see how they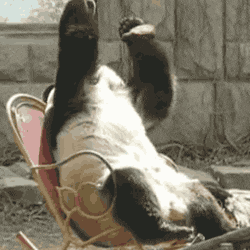 held up with a full-day, to get a full day idea for the wedding. And, lo and be hold, when I took them off, I had an allergic reaction. Having worn them before the wedding, I came the day of prepped with ideas and back up plans to minimize the reaction, if I were to have one. (And would you believe that on my wedding day, my undergarments didn't even work.)
But what I'm trying to get across is that having an idea of how your undergarments wear and feel over time will help you feel more comfortable while partying/dancing/ standing during your ceremony during your wedding day.
In that vein, if you are getting new shoes for your wedding, "break them in" before your wedding day. I had two choreographed dances on my wedding day, and as we got closer to the wedding, I started practicing in my shoes. I wanted to make sure I could walk (and dance) in them, especially on floors that mimicked the floor I would be walking on to get to the alter. Even if you aren't doing a choreographed dance, I highly recommend making sure that your feet are more than used to your shoes.
ALSO. Wear your shoes to your rehearsal, as this is a sure fire way to make sure you know how to walk in your shoes on the floor at the venue! No bride wants to trip while they're walking to their groom!
Put your phone away! Good gracious, on your wedding day, keep your phone away. It's okay, if while you're getting ready, to snap candids with your bridesmaids and attendants. But keep your phone away …… there is a lovely little clip from our videographers, during one of my maid of honors' speeches where I pick up my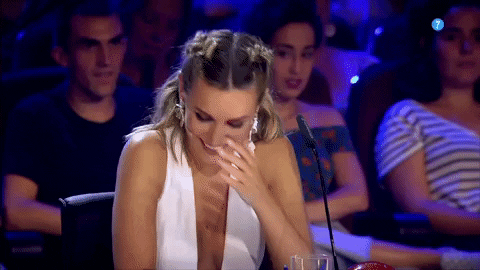 phone for a split second and look at it. I know what I was looking at, at this point, but booyyyy, was I ever embarrassed to see that!
Eat and drink on your wedding day. Seriously. I woke up the day after my wedding very dehydrated and with a glorious head cold, and I didn't sleep well that night from not feeling well. I had thought, leading up to the wedding day, that I would stress and nervous eat throughout the day, but when the time came, I hardly ate anything, or drank much water. My husband and I had decided to forgo a receiving line after our ceremony and greet all of our guests during dinner. (I just asked my husband and he remembers feeling like we had plenty of time to eat before greeting our guests, but I remember feeling like I needed to eat really fast in order to make sure we had enough time.) I remember feeling not particularly hungry the entire day; I picked at breakfast, ate a small bowl of soup from Panera for lunch (my parents picked up lunch for us from them) before getting dressed, and then didn't eat much of dinner (though it was good!). I didn't drink much either, maybe two glasses of water total, plus a Moscow Mule and a glass of white wine (maybe 2) …. Please take my experience and learn from it. Eat and drink water; even if you don't feel like it, you'll need it! And, really, don't be afraid to ask your bridesmaids and attendants to help, as that's kind of what they're there for!
ALSO. I think I was significantly uncomfortable with needing my bridesmaids to help me use the bathroom during the day, and that may have also impacted how much I ate or drank throughout the day. Honest to Pete, drink and don't worry about how uncomfortable going to the bathroom may be. When you asked the girls to be your
bridesmaids, you were also asking them to be your bathroom attendants.
If you are a visual person, ask your bridesmaids to come together at some point so you can see how their dresses look together (if the dresses are bought online). I loovvvveeeddd the dresses my girls picked for the wedding, and the color was exceptional. (Tulle and Chantilly for the win!) But given I needed to visualize how the pieces of the wedding were fitting together, I needed to see how the different, though similar, styles looked together. This was genius, as then I could also see how each dress fit, if there were any glaring issues that needed to be addressed, etc. This was also a further bonding moment, as each girl could see how the others looked in their dresses — compliments all around! My girls did this directly after the bridal shower, which was fun, as my mother in law, sister in law, and some aunts and grandmothers were able to see what the bridesmaid dresses would look like.
Check with your state, but figure out the process to change your last name (if you choose to do so) before your wedding. The reason I say before is because I'm now two months out and am just now unraveling how to change my name legally. Where I live in PA, the process is simple (but not easy to find out online); when you get your marriage certificate, then go to Social Security and from there the DMV. If I had known how simple this would be, I would have hit the ground running going to SS and the DMV when we returned from the honeymoon, instead of functioning at work under two names, my maiden and my new, confusing a lot of people.
Take it in. Your wedding day is going to go by so fast, and I'm not just saying that. Intentionally pause, look around at the guests as you walk up the aisle (or when you guys walk back down, if you just want to oogle your groom on the way up), pause and breath while you're getting pictures taken. If you even need to distance yourself from everyone and take a look at the festivities from an outside perspective, do so. Of my entire wedding day, I remember the few short seconds my dad and I had right before we walked down the aisle, and I remember looking around at the guests while my husband did his Mother/Son dance with his mom. Don't normalize your wedding day; this is a day all about you and your husband and don't minimize the words of congratulations, advice, compliments, etc., from the guests, your parents, friends, etc. Embrace this day for you, and for you and your spouse alone.
Pack your bag for getting ready at the venue the night before. Again, this may feel like common sense, but sometimes we all just need a few reminders. You most likely won't sleep well the night of your wedding (especially if you and your partner don't co-habitate), so minimize the list of important things you need to do before you head to the venue. One of my maid of honors was taking me to the venue the day of, and so she left her bag of what she needed at my house the night before. Before she got there, as I finished up my list of other things I was doing, I threw my bag together. Though, lo and behold, we got about 10 minutes from my house (towards a venue that was 30 minutes from my house) when I realized I had forgotten the foundation the make up artist had asked for. This maid of honor is an absolute trooper, as she dropped me off at the venue, met my brother at a middle ground, and drove back to the venue in record time (safely). But really, make sure everything is ready to go the night before.
That being said, the morning of your wedding is going to be wild. Let yourself feel your emotions, but also, figure out how you function under stress and excitement and anxiety. I found that having a to-do list of sorts helped me to not melt into a listless, blubbering puddle. Moving from task to task gave me things to think about, and in a way, cope with how I was feeling. It also really helped the time move faster before I headed to the venue.
Check with your photographer about their wedding size comfort level, general/average timeline to finish photos, if they outsource editing, etc. In general, photographers take 4-8 weeks to finish editing wedding photos. But, this timeline does change based on whether the photographer does their own editing. Also, it's necessary to take into account how many hours you have requested the photographer to be at the venue and if they will need a second photographer. I would advise that you ask these questions when you are picking your wedding photographer
ALSO. Always consider the reviews other clients have left of any and all other vendors, regardless of how you found them, Instram or otherwise.
Invest in a substitute ring, for while you are on your honeymoon, and any other vacations. My husband and I had decided a while ago that this was something we wanted to do, as we didn't want to risk our rings (or mine, at least) getting lost, stolen, or
damaged while we were on our honeymoon. We had gotten our set of substitute rings while on vacation with my family shortly before the wedding, and thus I was able to protect my engagement ring from the sand and sea while at the beach. We bought the Groove rings (I have the Thin Solid Seafoam and my husband has The Original Solid Anchor — the souvenir shop we bought them in had a very limited selection.) These rings are great, and my husband continues to wear his for work to protect his "normal" band; he's a mason and his Groove ring has protected his wedding band from the tough turmoil of that job. Though sometimes he is a tad forgetful and will wear his regular band to work ….. oh well. And, as he is sleeping in bed beside me as I type this, I don't think he is wearing either band …… #great.
Don't start your ceremony on time. Hear me out: factor in ten-fifteen minutes between when your invitations say the ceremony will start, and when it will actually start. My husband and I did this, as we wanted to factor in time to let all guests arrive before starting the ceremony. Our ceremony space also closed an entrance right before the ceremony began that would direct guests to walk in the back of the ceremony space, right where the bridal party would be walking down the aisle. I was not a fan of this idea, and thus wanted to allow for plenty of time for guests to arrive. Our ceremony started at 4:15pm, but we marked the start time as 4pm on the invitations, and we only told bridal party and vendors this change, in order to minimize guests arriving late. Guests may be confused, but when it is explained what the plan was, no one will get upset.
What do you guys think? What have you found to be helpful while leading up to your wedding?
Ciao for now,
Julia Xx